Are you worried about your slow site? A slow website not only kills visitors and organic traffic but also have a greater impact on sales. Moreover, it also influences your search engine ranking which is a prominent factor to make you more visible throughout the world.
Faster websites thus have proven to make your customers happy. If you like digging into providing a great user experience then Website Designing Company in India can help you out in speeding up your website performance. But before that, you need to know the four smart tips which are mentioned below and help you to a great extent so as to grab the attention of your targeted audience and search engines both.
1- Choose a Fast Hosting Company
Hosting company plays a vital role in boosting the page speed online. If your website page speed is not so fast or responsive then wake up now to speed up your site and give users a faster experience then ever.
While choosing the hosting company make sure that they are capable enough to provide you faster data transfer and information from the server to the user. Give priority to those hosting company that ensures your high network uptime and instantaneous activation ultimately leading to the fast page speed.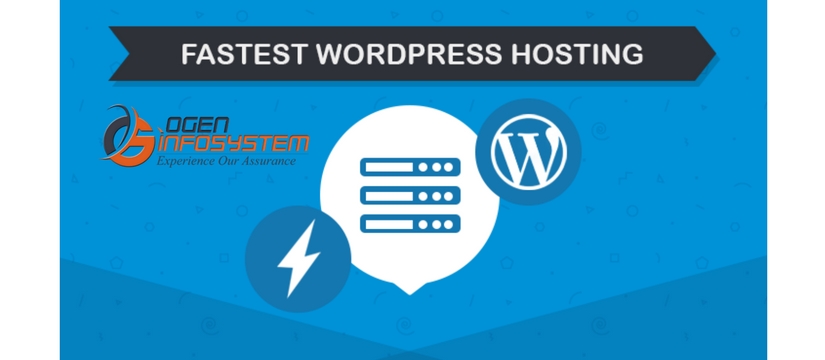 2- Database Optimization
The database has a strong influence on the performance of the site. It needs to be optimized so as to make your site access faster without wasting even a single minute.
It's better to add indexes so as to optimize data and assist it in searching any information relevantly within a few seconds. With the help of indexing, it's become very easy to scan data or information quickly thus useful in reducing the page load time.
3- Limit Unnecessary Plugin Usage
With the availability of numerous plugins website, owners are sometimes enticed to add them to a more functional site. But the number of plugins has a direct impact on the site performance. As plugins we use for website runs on some resources and if larger the number of resources your site use, slower it would perform in terms of page load.
So use only those plugins which are necessary for your site. You can even do one thing just disable some plugins and then measure your website performance to know which plugins are influencing the page speed. After evaluating the unnecessary plugins delete or deactivate them in order to enhance the speed of your website.
4- Regularly Update Site Scripts
Are you using an outdated site script for your site? If yes, then immediately turn out into updated scripts. Because outdated site scripts can make your site performance slow over time.
Make sure that your site scripts are up-to-date by frequently checking it in CMS or ecommerce platforms. If they are not updated then keep them updated with all the advanced updates released by the providers. By updating the site scripts to the latest versions, coded roadblocks can be abolished easily with an enhancement in your page load speed.
People don't love to stay enough or would never love to come back to sites with slower loading speed. So integrate the above-mentioned tips on your site for the better performance. If you really want to enjoy high traffic in just a few months then take advice from the best Website Designing Company in Delhi.