Is your website able to strengthen your brand? Your website is the powerhouse of your business. In fact, it is an ultimate place for buyers to visit at first. In order to create a powerful marketing strategy, your website should be interactive and convincing.

Each and every component of your site right from visibility to visual representation must be detailed carefully for a successful online branding. For this purpose, you need to take help from the best web design services company.Let's have a look at some of the ways that help to add value to your brand.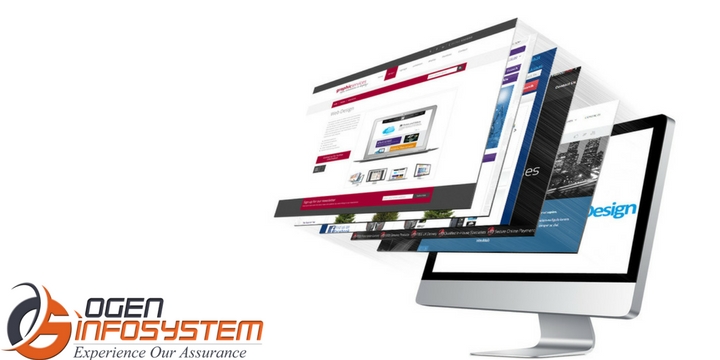 1- Make Attractive and Appealing Website :
You might have heard several times that "First impression is the last impression". Create aesthetic aspects for your website with beautiful layouts in accordance with your products and services.
The first impression of your business website is vital to have a great impact and to gain the interest of visitor on your site. Try to ignore flashy and bright layouts because this will reduce the visitor's interest from your website and
make your site fake.
2- Provide Better User Experience :
It is also important to have an interface that interacts easily with the user.Easy navigation of your site offers the user a great experience and they wish to come back again and again in future. With a sitemap, customers can easily find the way to go ahead with their purchasing. Thus, they can navigate for their needs accordingly.
For instance, if it's an online shopping site for clothes, then keeping separate tabs for men, women, kids will help the customers shop more conveniently. Moreover, customers will feel welcomed, thus adding value to your brand.
3- Increase the Mobile Friendliness of Your Site :
Mobile optimization plays a major role to build your brand image. Google nowadays is giving much more importance to mobile-friendly websites. Two- third of consumers are more likely to shop at mobile-friendly sites.
Must have features that help to build trust and access your site services quickly:
a) Responsiveness : Make your site automatically adjustable in accordance with the screen size. When accessing your site on mobile it needs to be viewed clearly as same on the desktop without horizontal scrolling.
b) Font size : Your font size should be easily readable even on smaller screen. Google recommends a base font size of 16 CSS pixels.
c) Spacing : If your buttons and interactive content far enough then adjust it properly. Again, Google suggests a spacing of at least 48 CSS pixels between elements.
d)  Multimedia : Possibly use an optimized multimedia content to play on mobile devices.
e) Plugins : Remember that your site's plugins should not be outdated. Are any of them useless? Which should you disable for mobile users?
f) Pop-ups: Are your pop-ups blocking the view of your site on mobile devices?
4- Connect Your Marketing Story :
Your all marketing efforts such as social media, email etc should be connected via your website. Don't use different design and color scheme for your website and marketing efforts. For instance, if you are using one color scheme and design for your emails and an absolutely different one on your site, the customer may have trouble linking all of your efforts together. Your site and marketing material should all be tied to each other.
If you need any kind of assistance in branding your business then we are here to help you. OGEN Infosystem is the top website designing company in Delhi that offers the best branding design services and helps to create a unique brand name.