❌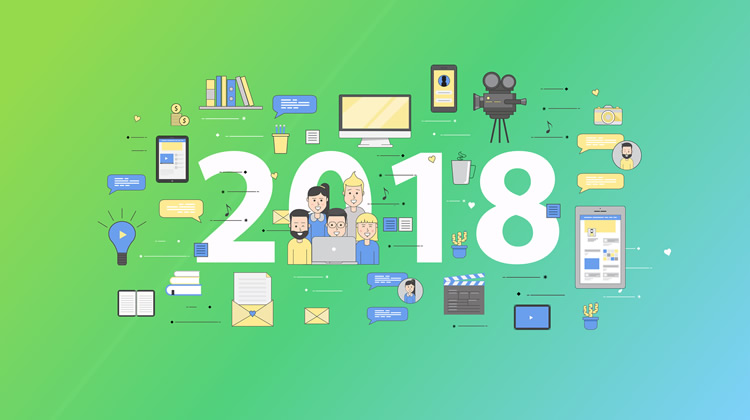 4 Web Design Trends Expected to Rule in 2018
Ready to know how web design can benefit your business? The world of web design is changing constantly with advanced tools and trends making it, even more, better and attractive. Let's have a look at some of the popular web design trends that will dominate 2018.
1- Animation
Animation provides information in a creative way to the user and moreover, they enjoy this web design trend. There are various types of animation you can use. It adds a character to a brand and represents your business in a more innovative way. Remember not to overdo with it, just select one animation type and go ahead with it. Your animation should be realistic and play on a loop to make users aware of the thing that the animation has finished.
2- Play with Colors
Color is one of the most important elements for every web design. It plays a vital role in capturing the attention of the users and also work as a tone for your website. With Top 5 Website Designing Company in Delhi, we are encountering great web designs frequently with rich and vibrant colors. An adventurous color strategy would be seen in 2018. Designers are playing with bold, vivid, and intense colors to create an ultra-high definition for the websites.
3- Animated CSS
CSS animations will dominate this year as this is effective and engaging as compare to videos because videos are unable to give the same visual experience on every device. Furthermore, animated CSS can be customized to give a perfect visual on every device and is also dynamic. This super ultra-feature makes animated CSS a powerful tool that will definitely take charge this year and ahead.
4- Sticky Navigation
Chat boxes, pop up ads, elements, and notifications make the navigation sticky. While using sticky navigation in mobile apps users prefer this design trend on websites also. The user will be able to interact and engage with your website easily. Sticky navigation has also encouraged floating header menus which makes the visuals appear behind the menu.
So, don't play catch up follow these four web trends and stay ahead in the game. Website Development Company in Delhi will make your website appealing to the audience by playing with the latest technology, advancement, and trends.
Recent Post
January 4, 2022
3 min read