A web design that looks great doesn't necessarily means it is. It's actually a big blunder to get impressed and strongly believe that the stylish and glamorous web page must always be good. The more prominent thing is how powerfully your design works and how it responds to users when they are trying to navigating or accomplishing something on your site.
If you don't have deep knowledge about the web designing and development process and not well aware of all the essential components that make a complete ideal website then take advice from the best website designing and development company in Delhi that surely deliver you a perfectly designed site along with the development process.
The astonishing website design works when you have the desired features and functionality that user want to use and helps you to engage more and more people and fortunately converts your visitors into the customers.
Look Beyond Surface-Level Qualities to Evaluate UX Value

1- Know The User, First
A perfect UX expert always does a thorough research before creating any web design. There are several ways to conduct user research but the favorable one is getting out of the office and meeting with the real users. Remember that the user research is not the usability testing. It's all about user response towards a design.
So look for those website designing services in Delhi who wants to initiate with user research as it is a proactive process instead of usability testing which is a reactive process.
2- One Part Problem, Equal Part Solution
If you don't know the exact problem then how could you solve the right one. You are just wasting your time to fix the wrong things.
Most website development companies are still unable to understand the exact user's requirement and then struggle to solve them.
Want to have optimized results for your design task? Task analysis is a key function to determine the problem phase and output. It is essential to figure out the problem first as once you the right UX strategies then you are probably well aware of what to proceed with and it becomes easy to solve any problem without consuming enough time.
3- Data-Driven Design
Most of the design approaches usually contradict standards of common usability. For example, the general website navigation procedure is cascading drop-down menus but various usability research demonstrates that users mostly operate quite poorly with them.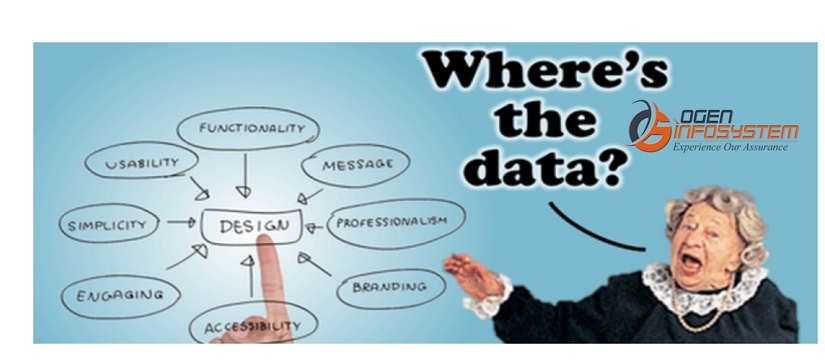 Each and every design has its own relevancy. A designer needs to perfect in providing data-driven UX design and should justify every project with a powerful design strategy rather following the crowd.