Is your business struggling to keep up? Most business owners wants to generate leads and improve conversion rates on their website. But how could you achieve that?
Possibly, better customer service would help you to succeed irrespective of the economic climate and technology craze. You may have an efficient page design, a great SEO campaign and stellar UI. But if you don't have well planned and efficient communication strategy then unfortunately your business will not generate lead even with the thousands or millions of page views.
Why Website Conversions Matters to your Business?
Your website is often the most powerful digital marketing tool for your business. As this is the first point of contact, where you engage in one-to-one conversations with your potential clients. It is the gateway to your business, introducing your brand, products, services and team.
What's the Trick to Transform Target Customers to Loyal Customers?
1- Make it Easy for the User to Fill the Contact Form
Use one-column forms for quick contacts – These forms have the label boxes directly above the form fields. This type of forms save users time. This is because they have to move their eyes only up and down and not laterally.
A clear stand out CTA button– Does your webpage have a strong and clear Call to Action that is easy to find? Place the action button in a prominent color at the lower right corner of the contact form. This could be simple, concise and to the point. You can even add friendly wording such "Any Questions Call Now on this Number" to get conversions positively.
Create an FAQ section if you don't have one – An FAQ section is a vital part for any business website but sadly often neglected. It's nothing but a page listing all the common questions asked by customers along with the answers. Include an FAQ section on your website if you don't already have one. Make sure that it's visible and easily accessible from all parts of the site.
Keep the questions simple and concise on contact forms– Simplicity is the key for contact forms. While you may be tempted to gain more insight about the user, keep the questions simple and short on contact forms. Don't intimidate the user by asking personal questions. Instead, just stick to the person's name and email address. Big No to personal information like marital status and salary drawn.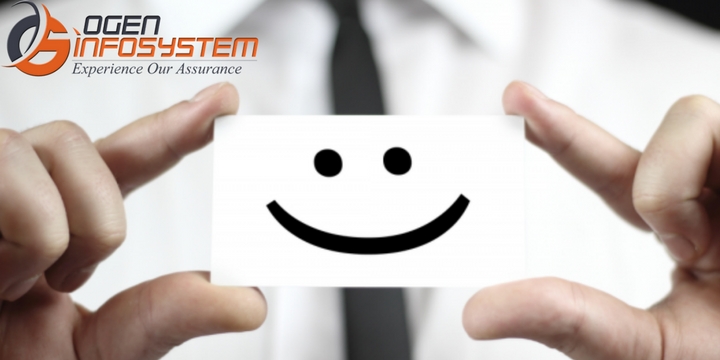 2- Good Photography to Build Credibility and Trust
Are your graphics professionally designed to support your brand and offer? Use people in photography if possible to create strong engagement with your website and offer. If you own a small business with tight budgets then either scale back the brief for your photographer (shoot at their studio) or use stock images from an image library like .
3- Make your Site Easy to Use from a User's Perspective
Can your website visitors easily search your website and find what they are looking for in just a few clicks? Strong funnels or a promotion on your homepage is important to drive visitors to the part of your website so as to meet your conversion targets? If you are running an ecommerce site, is it easy to find and add products, and then complete the checkout process? Effective, well written content with easy navigation to key parts of your website is really important. You can ask your friends or colleagues to visit your site and provide feedback on the usability and overall experience.
4- Don't Reinvent the Wheel
Try to stick to convention while designing a website. Don't move things around just for the sake of doing so. Remember that some design strategies help users navigate their way around your site easily. Make use of tried and tested design elements. Always bear in mind that lower the effort put in by the user, the higher are the chances for them to stick around.
Use the phrase "Contact Us" – While it may sound boring or even clichéd, make sure that you use the phrase for the contact page. Customers have seen thousands of websites, and they don't spend time reading every word and article on your site. Their brains have been conditioned to recognize these two words quickly and get in touch with you.
Contact info and phone number go at the top right corner – Instead of placing your phone number and email id as an image, use HTML tags. This way when a user browses your page on their mobile, they'll be able to launch a call quickly.
As a business owner, you have to ensure that your website addresses these major issues. Follow these steps given below to streamline your customer service and thereby gain the trust and support of clients.
If you are looking for website designing company in Delhi for your business to go online and find a massive & global level market to cater. Then, you are at the right Place. OGEN as a website development company gives you complete website development solutions to go online.
REF : website designing company in Delhi,website development Company