❌
How to Optimize E-Commerce Website Product Pages for SEO?
Content is often the best part to start with while incorporating search engine optimization strategies and efforts. Content provides a natural way to use keywords and helps you with your marketing efforts. Gone are the days when every marketer says that content is king. Now it's the kingdom. Content is the sole reason your potential customers get attracted towards your products or services. Content plays a vital role in optimizing ecommerce website product pages for SEO. Website Designing Company in India uses advanced optimization techniques to optimize your current site. Let's see how you can optimize your own ecommerce website.
Create Search Engine Optimized Product Descriptions
Creating useful and search engine friendly content can do wonders for your business. Just find out the relevant keywords and use it on each product page. Each page will be having one or two keywords that will boost its SEO value and give a clear idea about the page to the visitors.
Keywords in the product description can be the product name or any other keywords that are useful to your business.
Create Detailed Product Descriptions on Your Ecommerce Site
It is very imperative to offer detailed and relevant information about your products to your customers. Search engines also give priority to the relevant, informative and detailed material on the web pages.
This enables visitors to spend more time on your web pages and they are more likely to purchase. Also, this will be useful for your SEO efforts.
So, focus on the detailed product descriptions for your ecommerce site.    
You can include details such as price, size, benefits etc. Detailed product descriptions will improve your online visibility as well as helps in satisfying customers. Furthermore, keep in mind to create the unique product description always for your product pages. Try to create the content as per the SEO perspective. You can also avail SEO Service in Delhi to craft detailed and eye-catching product descriptions on your ecommerce site.
Optimize all Title Tags, Metadata & URLs for Your Ecommerce Site Product Pages
For optimizing any page on your site, title tags and metadata plays a vital role. Title tags refer to your website description that appears in blue in the search results. The metadata appears below the title tag and is the description of the website that is displayed in the search results. So it is important to optimize both of these elements. To build a rich product page add all the essential information that is useful for your SEO and web page.
Optimize Your Ecommerce Website Product Page URLs
The other important thing is to optimize your product page URLs. Your product page URL tends to reflect the content of that specific page. So, rather than having a URL that involves numbers and letters, you should include product names and keywords in the URL. This will help users and search engines to know what your page is all about.       
Optimize the Images on Your Ecommerce Site Product Pages
Additionally to the words optimization, you should consider the images optimization also. Start with adding high-quality images that will capture the attention of the visitors. Furthermore, use product names and rich keywords to label all your information about the images. This helps search crawlers to determine the content of the page relevantly. Also, reduce the size of your product images to so as to have the better load speed of your product page.
Recent Post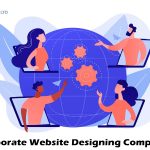 November 13, 2021
4 min read