Colors play a vital role to influence purchasing decision. Colors are the decision makers for a visitor. The visitors will be attracted mainly by the colors.
When it comes to persuasion then only color theory appeals more to people's emotions. It is the major element which can create a positive or negative user experience. That's why website designing company  in India is focusing more on this scheme to get high ROI.
90% of product assessments are based on color as per the Quick sprout. According to Neil Patel, Color is 85% of the reason you purchased a specific product.
1. How color helps in increasing website conversions?
Color is mainly used to represent your business mission and vision. It is the primary component for creating a unique identity and image of any business. These are the real brand builders. This theory can be used to communicate value and to sell products.For building a successful website, conversion rate optimization is an essential part. The main objective is to get the best possible ROI by exploring the color theory.
Color offers various opportunities to your site and increase conversion rates. So going with this color scheme just requires color psychology and basic understanding of consumers.
2. Use the Right Color in the Right Way
It's very tricky to choose color. You have to use it in the right way, at the right time, with the right audience, and for the right purpose.
Suppose, if you are selling bouncy jump houses, those things that kids play in then you don't need to use black color. It is better to use bright and vibrant colors for those websites offering kids playing items. You can probably use some reds, greens, and maybe a splash of yellow for good measure.
On the other hand, if you are selling a product to women, you don't want to use brown or orange. In fact L'oreal uses black and white, with purple overlay, in their e-commerce homepage.
3. Some of the Color Tips to Increase Your Conversions
Use blue in order to cultivate user's trust                                                                                                        Many people like blue and it is one of the most-used colors. The color blue is often described as a color of trust, peace, order, and loyalty. Research community has a huge opinion on the psychological effects of the color blue. It's truly symbolizes trustworthiness and serenity. You can use this to your advantage on your website and landing pages. Many banks use this color. In fact, the world's biggest social network is blue. Although blue is an all-rounder color, but never use it for anything related to food. Dieters have used blue plates to successfully prevent them from eating more. According to the evolutionary theory it is a color associated with poison. Never use it for selling foodie stuff as there are not many blue foods.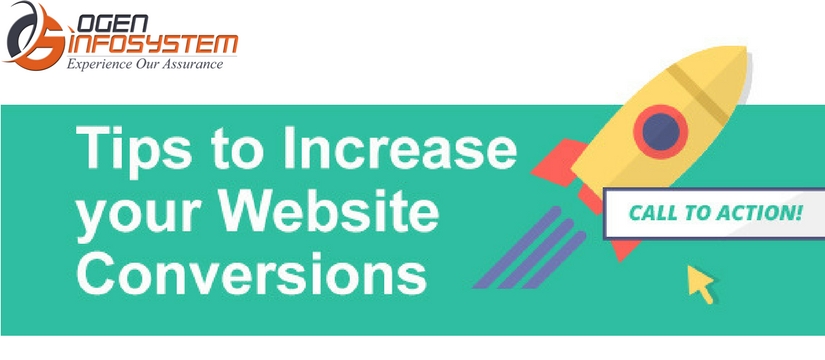 Use green for environmental and outdoor products                                                                                          Green is the most intuitive color, the color of eco friendly, nature, outdoors and the environment. Green symbolizes not only nature but also a good CTA button. The word green itself is a buzzword for environment and appreciation. So make a strong call to action button with this evergreen color.
Don't neglect white                                                                                                                                                Who said white wasn't a color? White fits all no matter whatever you are selling on your site. But white is often neglected. Don't neglect white it may be an advantage for your website. As this represent freedom and a powerful design feature.
Use black to add a sense of value and luxury                                                                                                    This is the one color which is preferred by men as well as women. Black color can be used to communicate glamour, elegance and exclusivity. It indicates style in itself. Most of the websites for car and automobile services use the color black. Black is a good option if you are selling something high value luxury consumer items on your website.
If you need help with designing websites then we are here to help you out anytime, anywhere. OGEN is a website designing company in Delhi for all your needs right from website designing to optimization of site for various devices.