❌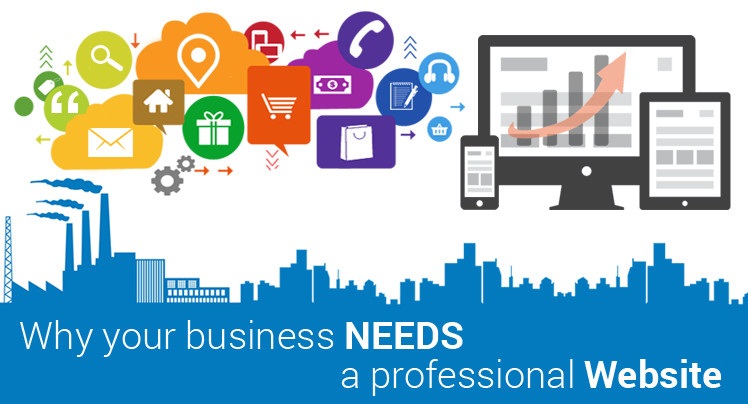 Top 4 Reasons Why Your Business Website Sucks
Want to improve web presence for your website? You might encounter your website several times a day. But not able to figure out why your website is misleading to represent you as a brand. What are the reasons that make your website dull, boring and even turns your business off? Your business site likely sucks if you have not hired the right Website Development Company or unless you are the professional website developer. Let us help you in knowing why your business website sucks.
1- Unreliable Hosting
There are various cheat hosting packages you can get. These cheap packages might save your money but can impact your business later. It could be turn out as a major hurdle in your business success and can cost you more in the long run than what you expected. Is your website taking a long time to load? If yes, then you need to switch to a reliable hosting for your website to keep your website perform better. Website Designing Company in Delhi provides you with the reliable hosting services for your website.
2- Weak Copywriting
What is your website objective? Who is your targeted audience? What are your offerings? Why should I choose you among others? If your website doesn't answer all these questions in a precise and interesting manner then, unfortunately, your potential customers would likely to move to your competitor's website. Powerful and captivating words can bring magic to your website and encourages customers to purchase your products or pay for your services. If your website contains a lot of grammatical and spelling errors, lacks a strong reason to choose you and doesn't have effective call-to-action then why they would choose you? If looking forward to a website that sells then consult Website Designing Company in India which can create a strong and powerful copywriting for your website.
3- Boring & Ineffective Imagery
Many of the websites lack astonishing, powerful, and spectacular imagery that set them all apart from the various other websites making it unique and effective. If your website is not so interesting and captivating then you might lose the business. So for increasing the sale, contact Website Development Company in Delhi that has the capability to make your business website outstanding and compelling.
4- Not Optimized for Search Engines
Your website might be good looking and user-friendly but what if it is not optimized for search engines? An attractive website is of no use if it is not optimized for search engines. Your website visibility needs to be higher for a specific keyword on various search engine results such as Bing, Google, etc. SEO is basically a huge term with lots of concepts but at least your website should have proper Meta tags and alt tags to encourage ranking for keywords associated with your product or service.
So, if your site commits any of these mistakes then you are missing out a chance to connect with your target audience online. But no need to worry now as we are here to help you out with a beautiful, attractive, and functional and fully optimized website for your business. We are the leading Website Development Company in India that ensures a better growth for your business. If you are looking forward to revamping your website then contact us. We would love to hear from you and will discuss how we can help.
Recent Post
January 4, 2022
3 min read