Search Engine Optimization is continuously developing the field. A website optimization depends intensely upon rules and algorithms of web crawlers and changing strategies. Website designing company in Delhi is a lead player with a few predictions on the future of the search engine optimization. Let's explore the top SEO predictions for 2018 before you go off making schemes to expand or scale back on your digital marketing efforts.
1- Accelerated Mobile Pages(AMP)
AMP, a project from Google and Twitter designed to make fast mobile pages. It is the open source initiative that lets publishers develop mobile-optimized content.
When we open a desktop site in a mobile then most of its features become useless. So, it is significant for publishers to give an SEO jump to AMP content because a slow-loading site affects SERP (Search Engine Results Page) rankings critically. On the other hand, a faster loading website enjoys better perceptibility and lessens your bounce rate.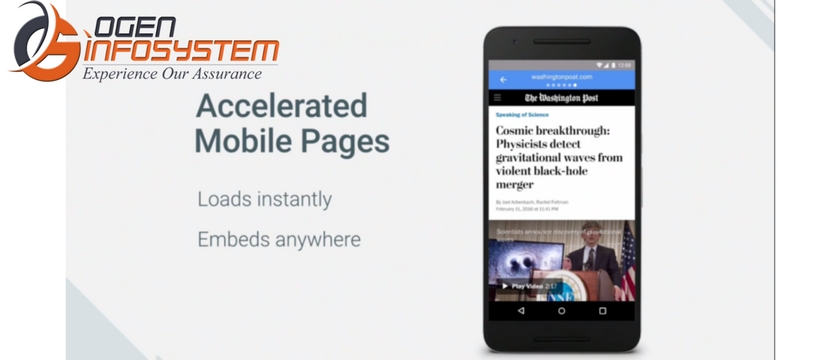 2- Voice Search Will Take Over
Voice search is a fasten, hands-free and a more trendy option in the coming years. According to a research, 55% of teenagers and 41% of adults are already using voice search daily. An immense growth is expected in these figures in the coming years.
Moreover, short tail keywords will give way to the long tail, conversational keywords as people will use more voice searches options with common natural phrases.
3- In-Depth Content
Content is the very important part that contributes to display your website at the top of the first page of search engine. Now posting a content of approximately 300 or 400 words is no longer enough to rank higher in search engine results. The longer the length of the content the more chances are likely to rank on the search engine result page. Write the content minimum of 700 words or if you have more to describe then even more words can help you to establish your visibility on the first page of the search engine. Even most of the website development company in India are moving towards long-form content as word counts carrying more weight, particularly in long form.
4- App Marketing and Indexing
On an average, people spend 30 hours every month using the app. Mobile is the most powerful tool to connect with your audience and apps are vital to reach and engage users anywhere. Moreover, they are also very useful in creating valuable experiences for your target audience.
Recently we have seen a huge increase in app launches and the trend is continuing to set in the coming years.
5- SSL Certificates
Security is a big concern for people who shop online, and search engines also give priority to those websites that are secure.
Therefore, search engine algorithms have also been modified to make certain that websites that lack SSL Certificates continue to move downwards on the SERP. This means that more and more websites need to focus on improving security as a part of their well-planned SEO strategies.
If you are unsure how to proceed with any of these, then contact the best website development company in India for further assistance