❌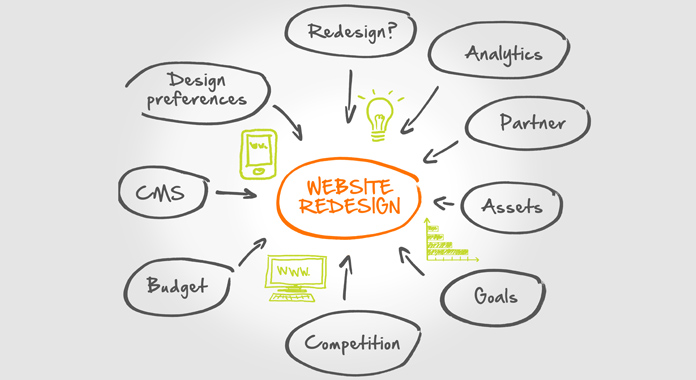 What's the Need to Redesign Your Website?
Your business website is an essential component that creates your first impression in the mind of the users. Your website is an effective marketing tool if designed properly. Website Development Company in Delhi helps you in determining the right time to invest in redesigning your business website. But why one needs to redesign or give a new feel and look to their website, Want to know? Here are some important reasons to redesign your website.
1- You are Not Getting the Desired Results
Are you getting a low response from your current website? If your website is not giving you the results you want then there is a need to rethink upon it with some solid strategies that work effectively to provide you the desired results. A website that is designed with proper techniques and tactics proves to be effectual for your business. A correctly designed site always helps you in generating maximum ROI. OGEN Infosystem is one of the Top 10 Website Designing and Development Company in India that can arrange a completely free evaluation of your site, and suggest ways to ensure your site reaches the potential customers.
2- Your Website is Outdated
Is your site is old-fashioned? An outdated website can make users lose their interest in your business and offerings. A redesign will give a completely new and fresh look to your website as well as business. Users will take more interest in your products and services. A newly designed site will give you better opportunity to promote your business on various social media platforms. So, don't give your targeted customers a chance to move to your competitor's website redesign it today to improve your business growth.
3- Your Site is Not Responsive
With the availability of latest and advanced technologies, modern users are also increasing day by day. So, it is not enough to have a website that operates well only on the desktop. Now there is a need to have a website that will operate smoothly on both desktop computers as well as on mobile gadgets. A mobile-friendly website is vital as most of the web traffic comes from the mobile devices. So, you should optimize your website for mobile devices.
4- You Want to Incorporate a Better Content Strategy
A better content adds boosts to your business and helps you in finding much more easily. Content is the crucial part of any website as it is the one which makes you visible in the eyes of the Google. A unique and catchy content will not only rank your business higher in the search engines but also helps you in retaining customer's attention. Search engines change its algorithms consistently so you need to be updated for developing a powerful content strategy.
Recent Post
January 4, 2022
3 min read