❌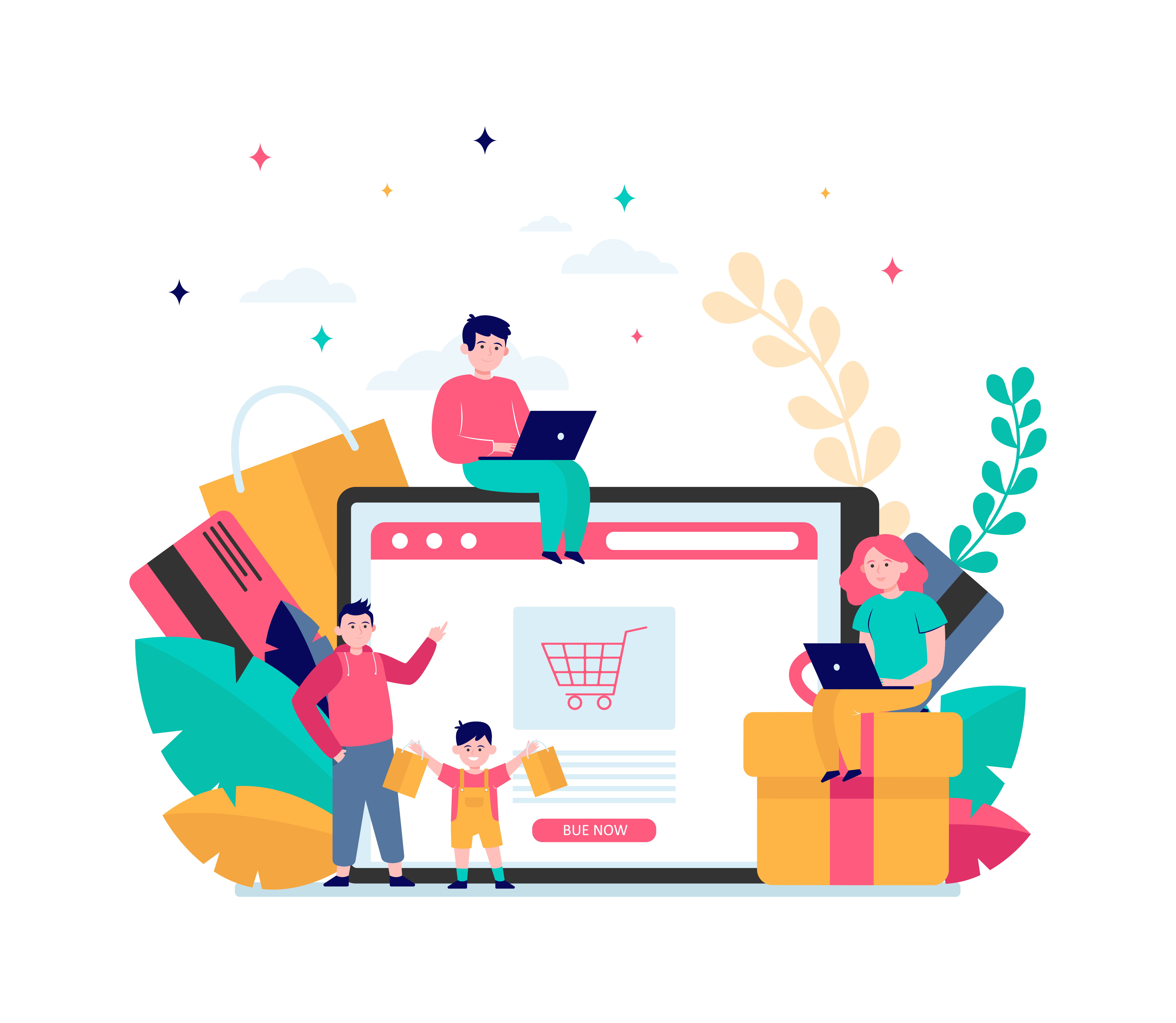 Which is better WooCommerce or Magento?
Choosing an appropriate platform for a web store has never been a simple task for an e-commerce business owner. If you're trying to find a self-hosted e-commerce platform that permits you to unleash the complete potential of your online store and manage everything within the store site then WooCommerce and Magento are the good choices for you.
The most popular eCommerce platforms are WooCommerce and Magento. The most similar thing between WooCommerce and Magento is that they both have open source free versions, based on the PHP programming language and also both require hosting packages to run the software such as Nexcess or WPEngine.
However, the question is, which platform is best suited for your e-commerce site? In this article, we will discuss the difference between Magento and Woocommerce.
MAGENTO
Magento is an incredibly powerful software that has both a free open source edition and a good more powerful Enterprise edition that you simply can either self-host or use as a cloud edition via Magento itself.
Magento is far and away from the foremost powerful SMB eCommerce platform on the market and powers both small business websites and really large eCommerce websites.
If you're an ambitious eCommerce site that features a large catalog, complex requirements, B2B eCommerce requirements, integration requirements, or the other major custom eCommerce feature, Magento is perhaps a far better fit. For content-heavy sites, WooCommerce could be a far better fit, especially if the content is that the focus and eCommerce is secondary.
Advantages of Magento
Feature-rich & Powerful Platform
SEO-Friendly
Faster Loading
Flexible Content Management
Highly Customized
Advanced Reporting
Disadvantages of Magento
Hosting
High Cost of Enterprise Version
Time-consuming and Hard to Customize
WooCommerce
It is the most popular e-commerce platform available today. There are a number of high-quality store builder options you can choose from. WooCommerce is a free, flexible eCommerce platform The freedom of open-source means you retain full ownership of your store's content. This platform provides its users with a highly customizable software package through which they can sell their products.
It can be completely customized as per users' requirements and also allowing the business to customize the user interface that matches their functionality and brand designs. It allows the business to handle unlimited orders. Being a free tool, there is a lot of functionality that WooCommerce provides, completely customized as per users' requirements, allowing the business to customize the user interface that matches their functionality and brand designs and also allows the business to handle unlimited orders and also include an unrestricted amount of their products so they can provide their customers with exactly what the business has to provide them.
Advantages of WooCommerce
Professional outlook
Multi-language support
Grow at greater speed
Applications available
Payment and Shipping
Easy to Customize
User-friendly platform
Effortless Stock Management
Inventory Management
Easy Analytics
Disadvantages of WooCommerce
First trouble made in Germany
Test first, then update!
legal texts not included
Focus on the US market
Manageable European WooCommerce community
Comparisons
Despite that, both Magento and WooCommerce platforms have an honest capacity to facilitate smooth selling also due to the expansion of the web-store; each platform cannot be the winner in every situation. the most important difference between Magento and WooCommerce is that Magento may be a feature-filled with many eCommerce features that WooCommerce lacks, making it a way more powerful solution.
Cost: Magento vs WooCommerce
Both Magento vs WooCommerce is open-source whose original code is often easily modified, improved to your requirements.
WooCommerce may be a great option for a beginner level store and after a brief time, you'll realize that it's limited in its capabilities. you'll find yourself paying more of that cost if you decide for WooCommerce to offer more features for your store. In contrast, you'll download Magento 2 free version which makes it an excellent choice for many merchants who don't have huge budgets with all basic features for your store. However, merchants also will need to purchase a hosting solution for Magento which features a price of $1-$200 per month but i think that you simply are going to be satisfied with this fee due to the advantage of it.
Security: Magento vs WooCommerce
According to a study recently, there are quite 30,000 sites hacked a day, so keeping your site secure may be a challenging and vital task for any online store owners. Because your e-commerce website contains tons of customer information also as payment details, optimum security must be a top priority.
Both WooCommerce and Magento allow you to implement several security measures, but mostly through extensions and manual processes.WooCommerce may be a great option for a beginner level store and after a brief time, you'll realize that it's limited in its capabilities. you'll find yourself paying more of that cost if you decide for WooCommerce to offer more features for your store. However, as compared to WooCommerce, Magento provide stronger security for online store with Magento Patches released frequently. it's the newest Free security scan tool that helps you monitor your site, update malware patches, and determine unauthorized access. Furthermore, you'll easily add Magento 2 security extensions to guard your online store better. That is the rationale why Magento wins over WooCommerce in terms of security.
Support: Magento vs WooCommerce
Both Magento and WooCommerce are open-source platforms that give them the advantage of attracting an outsized user base and community. Both platforms have an enormous community from around the world that supports the users and if you run into any problem.
Plugins And Extensions: Magento vs WooCommerce
Magento and Woocommerce are well-known for an outsized number of add-ons that enhance the functionality and appearance of the web site.
Magento offers a mixture of free and paid extensions for customer support; payments and security; marketing; accounting and finance; shipping and fulfillment; and even site optimization. Magento extensions are rich in features, so you'll use them to get new and customized functionality, in essential business categories, to accelerate your business. However, the minus point of Magento extensions is that you simply will need the assistance of Magento developers in installing the extension properly and making it add a case that you can't roll in the hay yourself.
Similar to Magento, WooCommerce also allows store owners to simply install a good range of plugins to personalize or customize their website counting on the business requirement. it's far cheaper to shop for some simple plugins for your WooCommerce store in comparison with Magento 2. However, by costing more with Magento extensions, your Magento store will become more powerful than a WooCommerce store. So, Magento wins over WooCommerce during this situation.
Speed And Performance: Magento vs WooCommerce
Speed and performance are the critical factors that decide which platform people choose for his or her online stores. If your website is slow-loading or sluggish, most of the location visitors will quickly leave your site, or maybe the customer won't come to form further purchases. it's a considerable loss of your business.
Regardless of the platform, the speed and performance of the web site depend upon many factors, like your Magento web hosting provider and whether your posted images are optimized or not. Additionally, the number of modules and extensions you employ also affect significantly to the speed and performance of the e-commerce site.
Overall, this round may be a tie because you and your hosting provider are critical factors that decide the shop performance. Therefore, there's no clear winner during this situation. So, Magento wins over WooCommerce during this situation.
Conclusion
Each platform comes with its own Prons and cons. In light of this, WooCommerce may be a more user-friendly platform, while Magento is well-known for the spread of powerful extensions. Hence, to make a decision on which e-commerce platform is best, you usually need to put the dimensions also because of the needs of your online store into consideration. rather than trying to find the simplest platform, you ought to choose the proper platform which matches your requirements the foremost.
If you would like to start out up a little business with enough performance and straightforward to use, nothing is often more suitable than WooCommerce. In contrast, if you propose to scale your business up to be a worldwide brand, Magento 2 is that the rightest choice for you.
Are you building an e-commerce store? Then, OGEN Infosystem is the right choice for you. OGEN Infosystem provides you some of the best eCommerce platforms and best extensions like the WooCommerce Abandoned Cart Recovery Plugin WordPress, WooCommerce Pre-Orders Plugin for WordPress, and much more.
OGEN Store has a collection of powerful and latest technologies plugins, extensions, and Scripts that are build to uplift the digital presence to the next level.
Need Help?
For any issues you can send us an email at store@ogeninfo.com also let us know if you want to discuss your WordPress project, you can ping us anytime at ogeninfosystem@gmail.com
Recent Post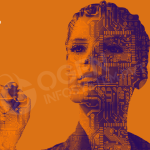 March 25, 2022
5 min read