A mobile application is a prominent marketing tool for businesses of all sizes. Website designing company in India is offering this service to make an impactful presence of your brand in the market. If your business does not have mobile application then your growth is restricted to a specific boundary. The mobile application has become a vital need for businesses to expand their reach worldwide. Here are some benefits of having your own mobile platform.
1- Brand Image
Brand image is the main consideration in the success of every business. Mobile applications will help you to intensify your brand image. The mobile application is one of the latest trends and you need to be updated with the modern technologies and apps so as to solidify your business image.
2- Customer Loyalty
A customer should develop a trust in your products or services. According to a survey, traditional marketing trends have become older now and have been replaced with the digital marketing. As everything goes digital the use of mobile apps has been increased which has reduced the influence of traditional marketing techniques. In this way, you can connect with your target audience possibly at the best level.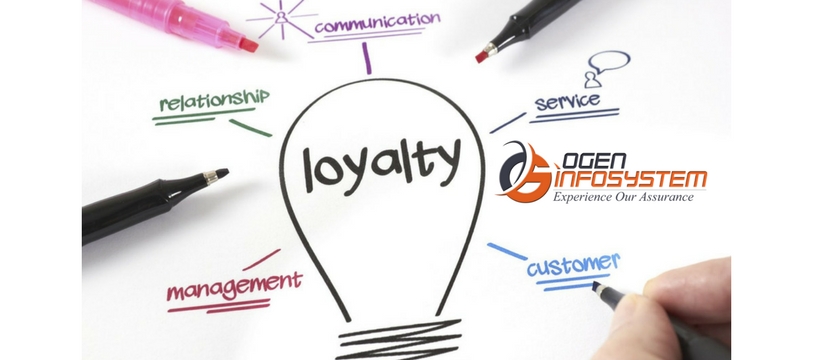 3- Deliver Values
This will help to deliver values to your customer and ultimately you will get satisfaction by using your own mobile business platform. Mobile applications also enable you to offer your products or services more effectively. An app is an ultimate method for the promotion of your offerings. If your customer feels valued then surely it will have a strong positive impact on your business.
4- Makes You More Visible  
A business needs to be in demand every time to grow successfully. You have to make your visibility more and more to target the potential customers. Make sure that you are the well-known name in the minds of customer and they prior you among all others. With the help of your mobile application, you can make a remarkable memory in the user's mind as it allows you to notify your customers via various channels. It can be in the form of discounts, offers, case study, newsletter etc.
5- It Allows Your Customers to Give Feedback
A business does not end in selling products or providing services. A business completes with the customer satisfaction and with their valuable feedback that helps you to improvise. This feedback can be anything like customers valuable suggestion, reviews or even a complaint about a specific product or service. Take these feedbacks always positive as this will help you not to repeat the same in future. Mobiles apps are significant that allows your customers to provide you with feedback in return.
6- Enables You to Sell Faster
If you wish to sell your products rapidly then apps are the most favorable ones for all you need. The mobile application will help you out in this context as with the help of this you can send promotional coupons such as "limited time" to your customers. This type of promotions helps in generating revenue and makes your business more popular.
The mobile application is the backbone of every business. To explore your business take guidance from the leading web development company in Delhi.